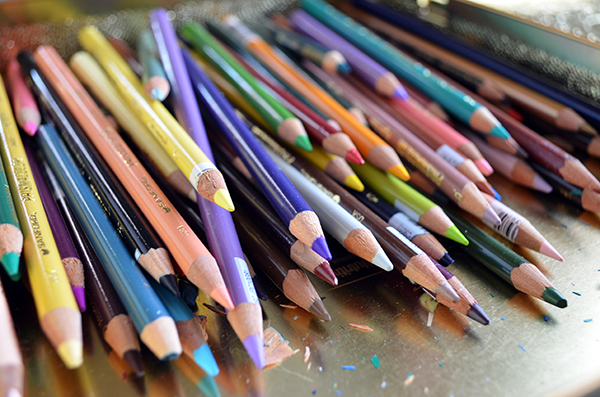 In light of approaching Valentine's Day, here is a short story of love…and betrayal! Because that's more exciting.
The other day I unearthed my box of colored pencils, and was struck by a poignant sense of guilt. For more than a year they had sat alone in the dark, unused and unloved. I had abandoned them. How could I be so cold?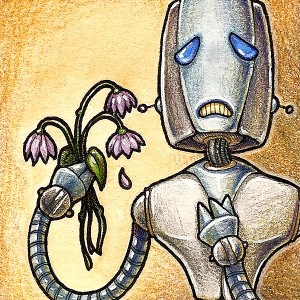 But we were so good together!
Once upon a time, I deeply loved my colored pencils. This love affair started when I was quite young. My grandmother had a set of Prismacolor colored pencils that she would let me play with. Having already been bitterly betrayed by watercolor, their soft and rich consistency instantly won me over. Over several years, I carefully built up a beautiful collection of my own, pencil by pencil. (At $2-3 a pop, the box above represents a lot of money invested in colorful little wooden sticks.) I lavished them with attention and adoration. I made wonderful pictures with them. They were my favorite. They were the best…until fate crushed our love.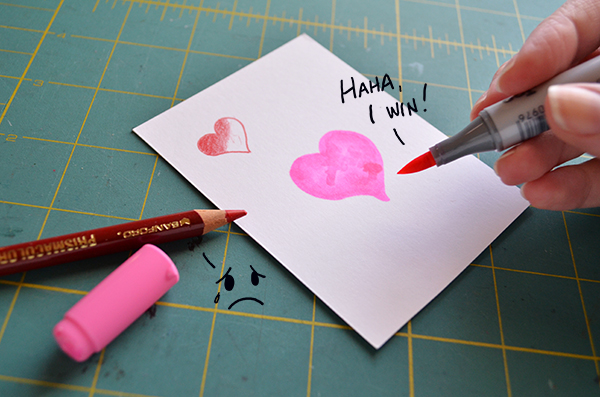 One day a set of fancy Copic markers came along and swayed my heart. These markers fulfilled my unrequited desire for watercolor that my pencils could not touch. A new love blossomed and I cruelly left my old love by the wayside with nary a look back. Oh, how my heart is fickle!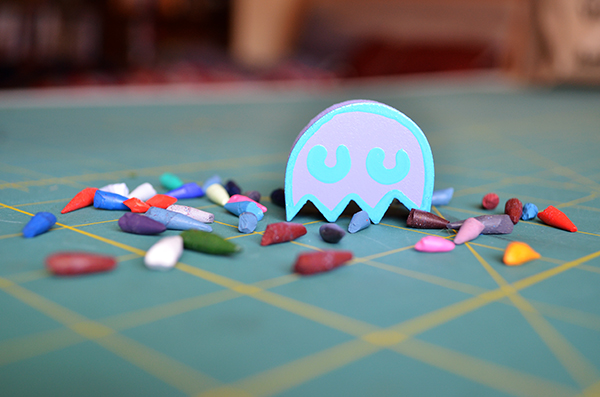 All those broken leads are rough on a girl's heart.

It's okay, my pencils, you will always have a special place in my heart. You're still just as lovely and vibrant and I miss your warm cedar smell. Let's just say I was the one who changed. Someday I will bring you out and we will do beautiful things again. Maybe you and the markers can learn to be friends. Sure, I'm trying to assuage my guilt a bit, but I really do feel bad about neglecting you.
Other people empathize with their art supplies, right? Right?