By popular demand, more comics! Pretend it's on time.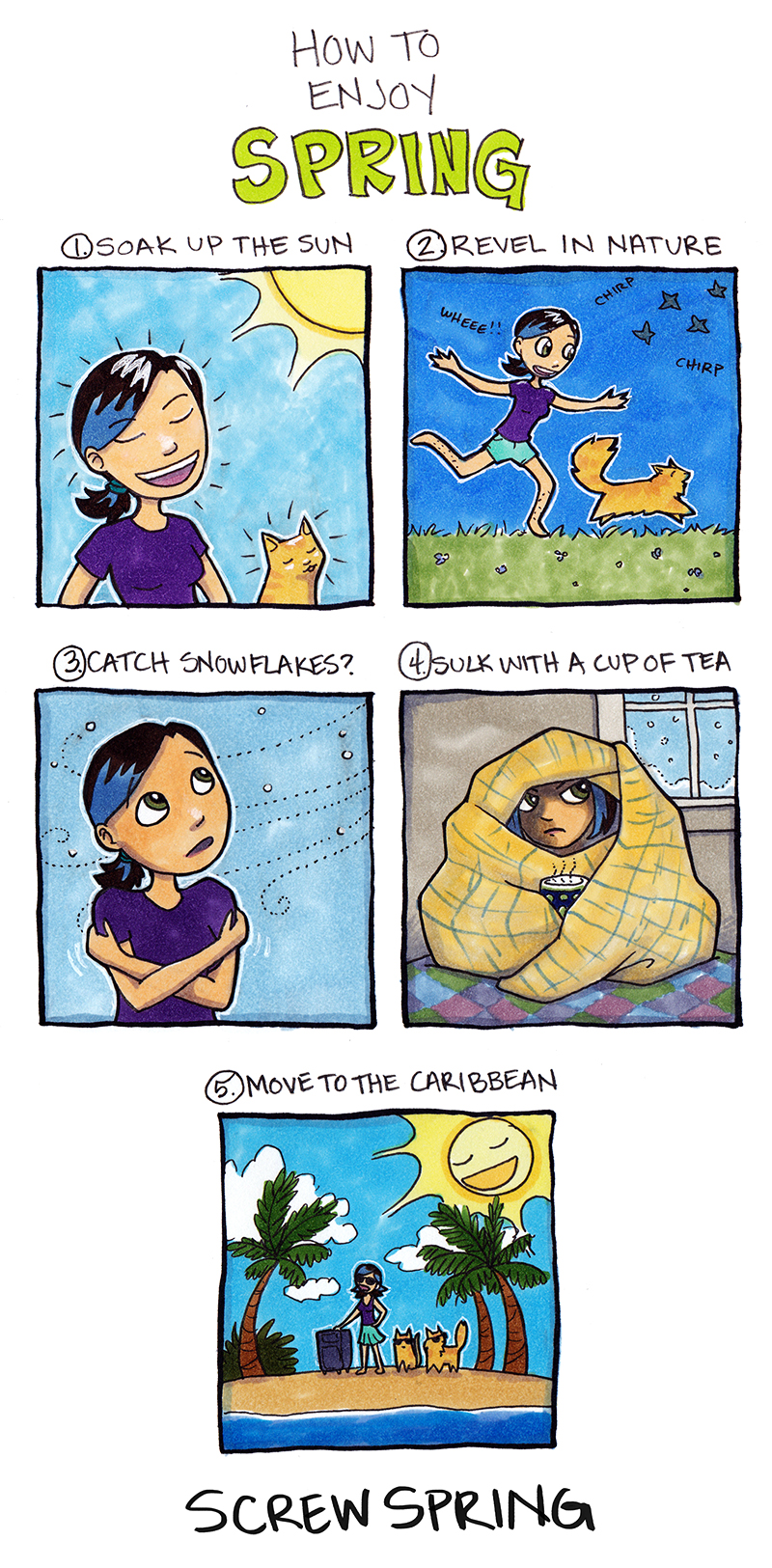 Ahh, the sun is out, the birds are singing, and the daffodils are starting to push their way up. Spring must finally be on the way right? Hahaha, just kidding, it's just a tease. A cruel, cruel tease.
I'm going to be honest, I'm pretty close to full blown grumpus. If the weather doesn't stop toying with me soon, I might lose it. I want sunshine. I want to go barefooted. I want to stop wearing pants. Right now it's a pleasant 65F outside. I can hear gobs of birds warbling and crooning. It smells like spring. Unfortunately, I've already checked the weather, and it's going to be back down to freezing with 25 mph winds tomorrow. Oh what fun! I think I'll start working on my blanket nest now.
Grump, grump, grump.